Last week we visited Paddle Expo in Nurnberg and exlored many innovations and improvements in paddlesports.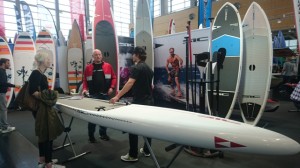 Companies producing Stand up Paddle boards and kayaks presented their new models as well as  innovations                                               we can expect in near future. We can't wait to test them out on our island Brač!
The atmosphere was great and we hope that this event will continue to be organized in the future.