First climbing routes on the island of Brač were done about twenty years ago. The initiative started with Ivo Ljubetić Šteka from Aldura-sport adventure travel agency and were done by Split climbing legend Ivica Matković Matan. Bojan Leskošek and Vili Guček from Slovenia, climbers of Pazin SKP Hiperaktiv, late Adnan Čatić from Sarajevo and many others.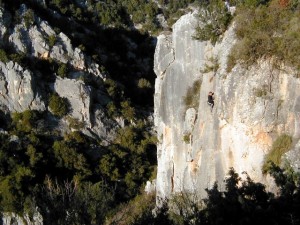 Most of the sectors are are located near charming Ložišća, modest and pitoresque town of pebble tiled narrow streets and dominating bell tower built in 1889 according to the blueprint of famous sculptor Ivan Rendić.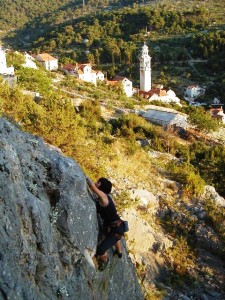 About twenty minutes from Ložišća, over the canyon Veliki Dolac there is the bridge of Franz Joseph as it is called by locals. In this canyon there are also few climbing sectors which can be approached by few minutes of walk. As most of the routes are positioned in the shade it is possible to climb them even in hot summer months.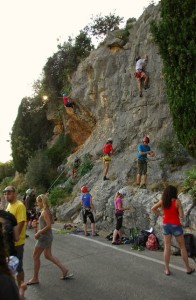 In total there are about one hunder routes arrouond Ložišća. Most of them are of easier grades and as such they are reccomended for those that just started climbing and also for families with kids.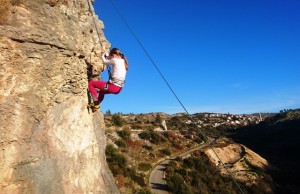 Aldura-sport offers climbing sessions through spring, summer and fall so if you are on the island and are looking for active climbing day look for us!