Whether you are beginner or an experienced paddler, we promise good times and safety for all kayakers, regardless of their experience level.
Before we being you will receive basic instruction in paddling techniques and use of the safety equipment. You will be surprised how quickly you will get it and feel ready to kayak.
We start kayaking from Sutivan along the north-west coast of the island of Brač, taking in the view of the beautiful bays and beaches. As we paddle along the coast we will be surrounded by green pine and olive fields of authentic sort oblica.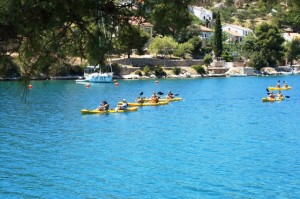 Sea reefs and endless sea fields of possedonia are the reason why this underwater area is a part of Natura 2000, the largest network of protected areas in the world.
By Likva bay we will stop at the location of antique shipwreck. This old shipwreck is one of the very rare and only few found in the Adriatic and Mediterranean.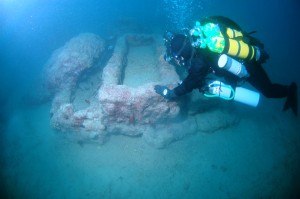 After swimming time on beautiful Prbuja beach we will continue toward most North point of the island, just across Šolta island.
We will take a moment to see "japnenka", old stone structure that was used to burn lime stone into quicklime, the most important building component of the past times.
As we paddle back we will take some more time to rest and swim in crystal clear sea.