Wine tasting with us is truly an authentic experince. You will have an opportunity to visit authentic wine cellar, enjoy famous "plavac mali" sort, and taste traditional foods with a modern twist.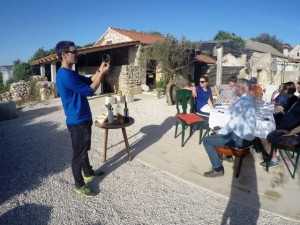 We will start the tour with short transfer to Dračevica, one of the oldest towns on the island. This charming town with well preserved original stone architecture will take us back in time when people lived of wine and stone. Short walk will take us to wine cellar where we will begin our wine tasting.
Wine tasting is held in an authentic old wine cellar with charming atmosphere reminding of the past times. We will take a tour of the cellar learning about wine production process including grape specifics, processing and barrel specifics.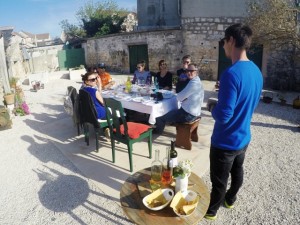 We will continue this enticing voyage of the senses with guided wine tasting in relaxing and romantic atmosphere. If you are looking to really drink and enjoy the wine this type of tasting is right for you as it is not about science behind it, as much as it is about pure pleasure of drinking it..